MLK March & Festival in SF
Dates: January 21 (parade & holiday), January 19 – 21 (related festivities)
Location: San Francisco
One of the annual SF Bay Area events in January is the Martin Luther King, Jr. march and festival on the MLK holiday celebrating his birthday. That Monday, there is a 1.5-mile parade and march from AT&T Park to Yerba Buena Gardens, where it joins with the all-day poetry, music, and wellness festival. Leading up to the march, there will be the Black Comix Arts Festival, the Liberation Film Festival, and the NorCal MLK Golf Classic.
Live Jazz at Yoshi's
Dates: Several nights a week
Location: Oakland (East Bay)
It started as just a small sushi bar, but for years Yoshi's has been combining its fabulous Japanese cuisine with top notch live jazz. They've welcomed greats like Dizzy Gillespie, Betty Carter, Diana Krall, Max Roach, and hundreds more to their stage. Check out what this exciting night scene is all about at Jack London Square in Oakland.
Harlem Globetrotters in the Bay Area
Dates: January 12 & 19 (two shows each day in Oakland); 20 & 21 (one show each day in San Jose)
Location: Oakland (East Bay) & San Jose (South Bay)
Don't miss this famous team of incredible athletes' Bay Area stops on their 2019 world tour. They are stopping by the Oracle Arena and the SAP Center this month to provide unparalleled family fun and entertainment with ball tricks, comedy, and of course, audience participation. See basketballs spun like you've never seen them spun before, with stars like Big Easy Lofton, Ant Atkinson, Hi-Lite Bruton, and more.
Gem Faire
Dates: January 18-20
Location: San Rafael (North Bay)
Among the other SF Bay Area events in January, the Gem Faire is a wonderland for jewelry lovers, as it offers a whole convention center full of precious gems, crystals, beads, and more–at fair prices, straight from the importers, wholesalers, and manufacturers. Pick up great new pieces of jewelry for yourself or as gifts for people special to you, or take home some beads to make your own creations.
Santa Cruz Fungus Fair
Dates: January 11 – 13
Location: Santa Cruz (2 hours south of SF)
You've probably never been to an event like this Fungus Federation Fungus Fair! You'll see, learn, and taste everything you ever wanted to about different species of fungi through cooking demonstrations, speakers, hands-on activities, and a re-created woodland featuring hundreds of wild mushrooms. The event takes place over three days at the Louden Nelson Community Center in Santa Cruz.
Napa Truffle Festival
Dates: 1/18 – 1/21
Location: Napa (North Bay)
This four-day festival held in the heart of California's wine country celebrates truffles, one of the most prized elements of international high cuisine. This unique event combines two essential aspects: chef expertise on fine cooking with truffles, and scientist expertise on truffle cultivation. Throughout the weekend, you'll have the opportunity to hear from both sides, as well as taste at the Truffles and Wine Dinner, and buy at the festival Marketplace.
Whalefest at Monterey Fisherman's Wharf
Dates: 1/26 – 1/27
Location: Monterey (2.5 hours south of SF)
One of the most unique SF Bay Area events in January is the 8th Annual Whalefest, a free event that educates guests about the migration of gray whales in Monterey, the "whale watching capital of the world." This is an educational and interactive event for the whole family that includes documentaries, musical performances, a 60-foot model of Humphrey the Humpback Whale that attendees can climb inside, and other displays about marine life.
Cirque du Soleil's Volta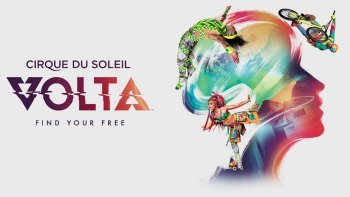 Dates: 11/16 – 2/3
Location: Under the Grand Chapiteau
Cirque du Soleil rolls into town this year and is offering a few San Francisco events in January. This year's performance is Volta. It's the story of a young man and his dreams for a more fulfilling life. He's selected to be a game show contestant and thinks this might be his big break. What he finds out is that he needs to reach deep inside himself to create the life he's always dreamed. It's a story of self-acceptance and transformation. With colorful costumes and high-energy performances, this is one Cirque du Soleil show you will not soon forget.
Hot Chocolate 15k/5k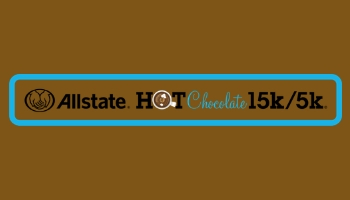 Date: 1/13
What better a way to fight the cold and explore the city than in a fun footrace with thousands of others, all working your way towards a mug of hot chocolate and chocolate fondue at the finish line! The course will take you by some star attractions in Golden Gate Park and along SF's Ocean Beach and periodically there will be "Sweet Stations," where you can grab an energizing bite of marshmallows and chocolate.
SF Sketchfest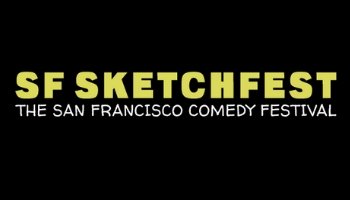 Dates: 1/10 – 1/27
One of the largest comedy festivals and San Francisco events in January is SF Sketchfest. It features two and a half weeks of comedy sketches and performances by well known comedians. There are also a handful of workshops, panels, and other fun activities. Each day, you will find three to four shows at venues all around SF.